The King's Man Film Review
By Cat McAlpine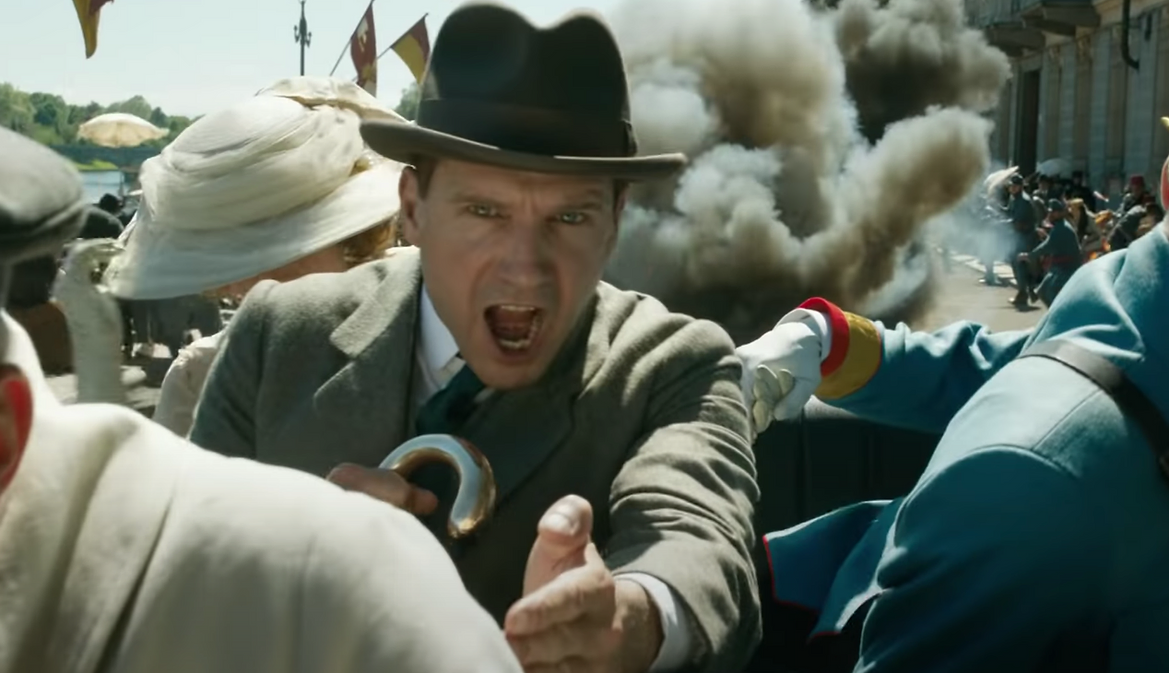 When Orlando Oxford's (Ralph Fiennes) wife dies in front of him and his young son Conrad, his life is irrevocably changed. No longer is he a brave action taker. His life revolves around protecting his young son and respecting his wife's dying wish. Naturally, this leaves an older Conrad (Harris Dickinson) desperate to prove himself as a man and meet danger at the front lines of WWI.
That's the first five or so minutes of The King's Man.
Director and co-writer Matthew Vaughn returns for his third entry in the franchise with something darker and sillier, plagued with tonal whiplash.
What made his first two Kingsman films so successful was their absurd violence, over-the-top villains, and classic spy premise. This prequel goes without those key elements for almost an hour. Instead, we get a tense father-son drama about how war calls to all young men.
The narrative of the first half of the film is punctuated with plot, plot, and more plot to explain the growing tensions leading to the world's most gruesome war.
When the Oxfords decide their only hope is to assassinate Rasputin (Rhys Ifans), I laughed out loud. It's the same absurdity that made the rest of the series so enjoyable, but the ensuing hijinks were at odds with the movie I'd been watching.
Most odd of all, The King's Man's two most disparate scenes are its best.
One features Ifans — fantastic as Rasputin, both horrifying and hilarious and perfectly suited to the series. In stark contrast is a night-time knife fight in no man's land. Conrad's experience at the war front is heart-wrenching and filled with equal parts hope and horror. Then Vaughn rips us right back into plot, plot, and more plot. Emotional arcs are completed with single, short scenes and we are finally delivered into the nonsensical action we expect, well into the film's second hour.
With The King's Man, Vaughn has made two films. The first, a period war drama. The second, a Kingsman prequel. Both films are well done and enjoyable but squashed together they become difficult to keep up with.