'Kimi': Steven Soderbergh proves again that he is a master of the thriller with his new genius for HBO Max
REVIEWS
23 de febrero de 2022
Por

KIKO VEGA (Google translation from Spanish)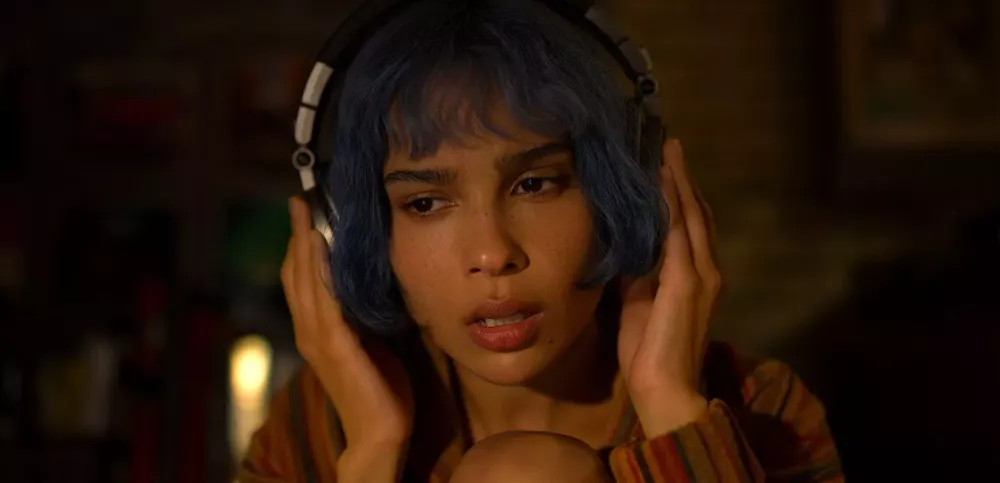 Although it is possible that with titles like the (great) Ocean trilogy or ' Logan's Luck ' many think that Steven Soderbergh is a guy who only makes light movies for his friends to have a good time, the truth is that every time the director puts his hands in the thriller the results are dynamite of the good. And ' Kimi ', his new work for HBO Max , is no exception.
sole witness

It doesn't matter if you decide to make a big choral movie for the awards or a little horror story with an iPhone: Steven Soderbergh is one of the most important figures in cinema of our time. A teacher who deserves to be recognized and revered every time he decides to get up from the sofa and take charge of a new project. And if it's a thriller, even better.

When technology transforms cinema: 19 films that changed everything
Supported by a wonderful and concise script by David Koepp and by the fantastic musical setting of a Cliff Martínez possessed by the (living) spirit of Pino Donaggio, 'Kimi' offers LESS than ninety minutes of pure nerve-wracking cinema (almost) without leaving the house . Eighty-nine, to be exact. Credits included. This is helped by the dedicated performance of Zoë Kravitz , the absolute protagonist and queen of a show that returns us to the classic mystery, the golden thriller and the work of craftsmen from another era. We had Coppola from ' The conversation ', Palma from 'Impact' or Badham from 'At the appointed time' and, suddenly, without realizing it, we stopped having them.
An agoraphobic employee of a large technology company discovers evidence of a violent crime while reviewing a series of data, later encountering strong resistance and bizarre bureaucracy when she tries to report it to the company. By getting involved, she realizes that she must face her greatest fear by leaving her to an outside much more dangerous than the one that forced her to lock herself up to enter the streets of the city, full of protesters before the measures of the government. Government.

'Kimi' is not a movie about the pandemic. It is a movie during the pandemic. And the familiar masks and situations are as perfectly integrated into it as its music or photography. The Koepp / Soderbergh mastery of space is portentous , and details such as decontamination when entering a building or the gels scattered around the house are chillingly close. The director does not need to underline what is happening outside that house, he leaves some fantastic clues that enhance his veracity.
Life has changed so much since the days of ' Body Double ', another story of onlookers, that it's even hard to remember Hitchcock's binoculars. Over the years we have all become voyeurs, whether we like it or not. The price? That in reality we all look at everyone. We are surrounded by people, by faces, by cameras, by technology. 'Kimi' doesn't need to be set in a future where people can fall in love with the voice of their home automation, it simply reflects the world we live in . After 'Black Mirror' it was time to return to the most real techno-misery.

Do you know what this director and his screenwriter know how to do very well? Frighten. And when the film wants to scare, it is truly terrifying . Terrible bad guys, companies that gobble up their employees and conspiracies come face to face with moments where ordinary people, the citizen, the neighbor, are someone much more important. Everything is in its place here, everything makes sense. Even its masterful first sequence, where a CEO on the verge of triumph gives an interview via videoconference. In pijama.
After his previous work for the platform, ' Without sudden movements ', Steven Soderbergh is still determined to fatten his filmography by making history with his way of showing that " less is more ". He has been unrivaled in this field for 30 years. If Soderbergh isn't a five-star guy, he shuts down and let's go.
IN ESPINOF
'Kimi' is available on HBO Max.