get up after the war
REVIEWS
07 de marzo de 2022
Por

Javier López Iglesias (Google translation)
All victims. War, any war, leaves nothing but victims. That is one of the messages that gravitates over Hive , the excellent directorial debut by the Kosovar screenwriter Blerta Basholli which, through a powerful cinematographic narration, tells the true story of Fahrije Hoti, a woman who, after losing her husband in the Kosovo war overcame all adversity, including the reactionaries of his own community, to build a business that continues to function and give life and sustenance to many families in his country.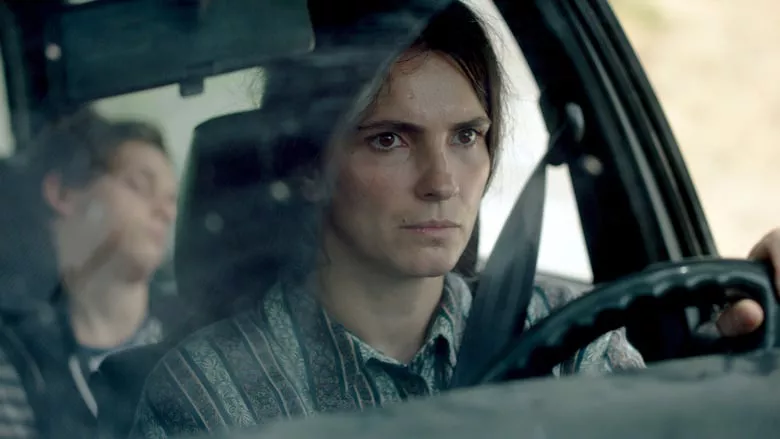 Hive has received and continues to receive numerous accolades, including Jury, Audience and Best Director Awards at the 2021 Sundance Film Festival. It was also shortlisted for an Oscar for Best International Film for Kosovo, the first film in history of this nation that will compete for the golden statuette.
Right from the shocking opening scene, in which the protagonist searches through bloody clothes for the trace of her missing husband, the viewer feels part of the pain that floods the screen. As a consequence of the war, her family is enduring severe financial difficulties. But Fahrije does not give up and in order to support her two children and her mother-in-law, she opens a small food business making ajvar , a typical Balkan product made with red peppers, pepper and garlic.
But in Krusha, the traditional village in western Kosovo where she lives, where almost all the young men have died, her initiative and efforts to empower herself and other widowed women are not seen as positive. However, Fahrije does not give up and fights not only to keep her family afloat, but also against a hostile community that rejects her. Time showed that her tenacity was not in vain.
Starring Yllka Gashi, an actress with a forceful presence who transmits truth in each shot of a performance that won the award for best actress at the 66th Valladolid International Film Week, the cast is completed by Çun Lajçi (the veteran actor who displays an endearing, very human performance), Aurita Agushi and Kumrije Hoxha.
"A widow should only do housework, respect her in-laws, and stay home. These were the words that -recalls the director of the film- Fahrije Hoti heard every day for, against all odds, getting her driver's license and having begun to support her children by herself after losing her husband during the bloody war." In addition to being, like her, a woman and a mother, adds Blerta Basholli, "she was intrigued by her will and power, not only to survive, but to achieve something great and never look back. Her positivity and energy are mesmerizing. That's something she wanted to bring to the screen, a strong, colorful female character. Her decision to go on with her life no matter what it was was confusing, painful, sometimes even funny, but always deeply inspiring."
Elisabeth Moss participates in the film as executive producer. For the protagonist of The Handmaid's Tale , "it is a moving, eloquent and unforgettable story about the will to survive and empowerment through an unwavering vision. The film's intimate portrayal of one woman's struggle for independence leads us to understand the possibility of change, and Blerta's powerful storytelling masterfully captures the self-determination of people around the world to overcome oppression."