Much more than Nicolas Cage gone crazy: 'Renfield' is a charming B-series revelry with a huge heart and proof of stakes
GENERAL
21 de abril de 2023
Por

VICTOR LOPEZ G.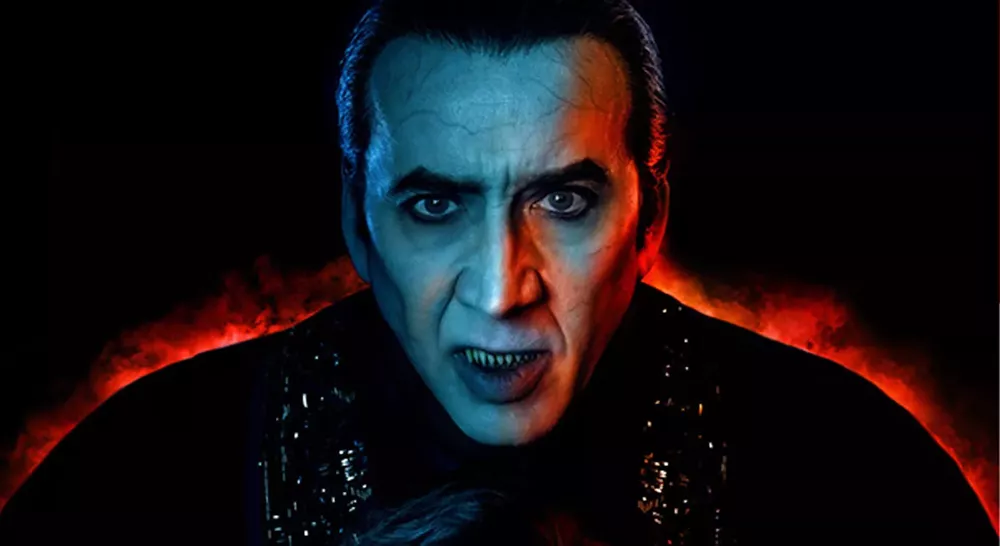 Since George Méliès first introduced it to the world of cinema with his short film 'Le manoir du diable', the myth of the vampire has been exploited on the big screen in countless ways . These range from the terrifying 'Nosferatu' by Murnau to the romantic 'Dracula' by Coppola, passing through the badass 'Vampires' by John Carpenter, the hipster couple from 'Only Lovers Survive' , the hilarious troupe from 'What We Do in shadows' and even the brilliant aberrations of the 'Twilight' saga .
As you can intuit reading this brief compendium, the list of tones and genres with which bloodsuckers have already been approached is practically endless, and in a world where everything is invented, the only thing left is to introduce pre-existing ingredients into a shaker and pray that the result does not end up reduced to the umpteenth soulless pastiche loaded with clichés .
13 recommended movies and series of vampire antiheroes to watch if 'Morbius' has left you wanting more
Luckily, the hilarious 'Renfield' has played its cards to perfection by embracing the tropes of the subgenre and twisting them into a fantastical action-comedy in the spirit of an unimpeachable B-movie . A revelry to which you go to see Nicolas Cage unleashed, due to his explicit violence and his past humor, and in which you stay for some endearing characters who, without expecting it, you end up adore.
Come for the action and the gore. Stay for the characters.

Although we are not talking, under any circumstances, about auteur cinema, there is no doubt that 'Renfield' is a film that is the daughter of its main scriptwriter and director tandem; something that is reflected in the first instance in a Robert Kirkman —creator of jewels such as 'Invincible', 'The walking dead' or 'Outcast'— who has impregnated a comic book essence to a production closer to the superhero comic than to horror based on the legend of Vlad Tepes.
The other factor in the equation is the director Chris Mckay , who has managed to project the agility and comedy of his work in 'Batman: The LEGO Movie' and, what is more decisive, the bad temper and the peculiar sense of humor of ' Robot Chicken' , the animated series by Seth Green in which he directed 59 episodes and which is twinned with 'Renfield' in its way of perverting reference materials .

This combination of talents translates into a feature film that seems to have no other intention than to entertain with its repertoire of savagery, its bloody gore festival, its solvent action scenes —not as refined as those of 'John Wick' but very effective—and a surprisingly precise and concise narrative that squeezes the voice-over and its fantastic editing to carry the story on the air.

But, between piles of corpses, complicit laughter and a good dose of quality escapism, 'Renfield' reaches a new level thanks to an unexpected element: a gigantic, stake-proof heart channeled by its charming leading duo . A couple made up of Nicholas Hoult and an Awkwafina who steals all the spotlights of the show and manages to outshine a Nic Cage unleashed and having a great time as the deranged version of Bela Lugosi's Dracula.
In this way, what seemed like a simple hobby to enjoy among colleagues on a Saturday night, ends up captivating with its collection of broken people, its acid —and lucid— x-ray of toxic relationships and with a refreshing self-awareness that invites you to dream in an industry that gives more priority to this type of project in the middle of a desert full of franchises even more heartless than the transylvanian count .