Oscar-winning film set designer Rolf Zehetbauer is dead
NEWS
02 de febrero de 2022
By dw.com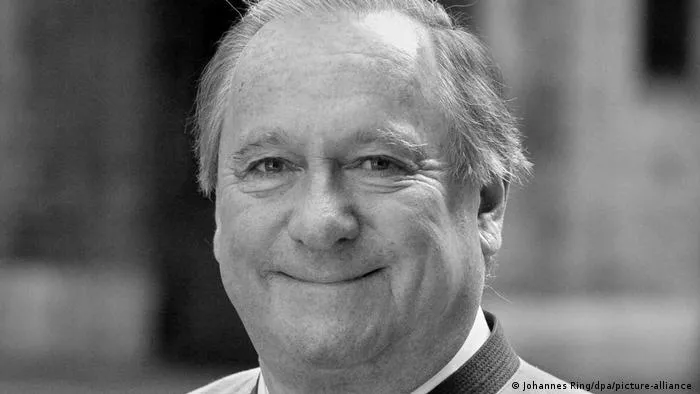 He may not have global name recognition, but Rolf Zehetbauer created the sets for film classics such as "The Neverending Story" and "Cabaret." He lived to the age of 92.
A master of his craft
Rolf Zehetbauer's set design career began in 1947 as a set assistant at the Munich studio Bavaria Film. By 1963, he had worked his way up to chief set designer. He created the sets of war films and transported audiences to fairy-tale fantasy worlds on the big screen. Teamwork was important to him; he was pleased to pass the baton to others.
'Cabaret'
The 1972 film musical "Cabaret," based on the Christoper Isherwood novel "Goodbye to Berlin" and starring Liza Minelli, was set in a Berlin nightclub of the early 1930s amid the backdrop of the Nazi rise to power. "Cabaret" won 8 Oscars, including one for Rolf Zehetbauer for set design, who modestly pointed out in his acceptance speech that director Bob Fosse made it possible.
'The Serpent's Egg'
Swedish director Ingmar Bergman's period drama tells the story of an unemployed circus acrobat trying to make ends meet in Berlin during the hyperinflation of late 1923. One day, his brother is murdered. In this film from 1977, Zehetbauer also created the perfect set to recreate Weimar Berlin.
'Das Boot'
Zehetbauer worked on around 150 productions, including Wolfgang Petersen's 1981 "Das Boot" (The Boat), which catapulted German film to international fame. Depicting the day-to-day lives of a German submarine crew isolated in the Atlantic during World War II, it was praised for its realistic sets, also at the French port city of La Rochelle.
'Querelle'
This 1982 German-French co-production was the last film by directed by Rainer Werner Fassbinder. Based on the Jean Genet novel "Querelle of Brest," it follows a handsome Belgian sailor who engages in murder, homoerotic love and betrayal. The surreal harbor landscape and gaudy lighting bears Zehetbauer's creative signature.
'The Neverending Story'
Zehetbauer again worked closely with Wolfgang Petersen for this 1983 fantasy film. The land of Phantasia is threatened by a strange force but the boy Atréju (left) and the lucky dragon Falkor want to save it. The fairy-tale backdrops to the film are icons of children's cinema that have enchanted generations.
'Comedian Harmonists'
Austrian Robert Schneider's film adaptation was released in 1997. The hero of outsider Elias, whose unique, undiscovered gift, is absolute pitch. Portraying rural life in 19th-century , Zehetbauer conjured a village. Director Joseph Vilsmaier filmed the story of Jews, who were banned from performing by the Nazis. Zehetbauer has since created an opulent film set that recreates the Roaring 20s.
dw.com