32 FILMS FROM 12 COUNTRIES WERE CHOSEN AT THE 8TH ART FILM FESTIVAL IN BUENOS AIRES.
Picture from last Festival in Pomona, California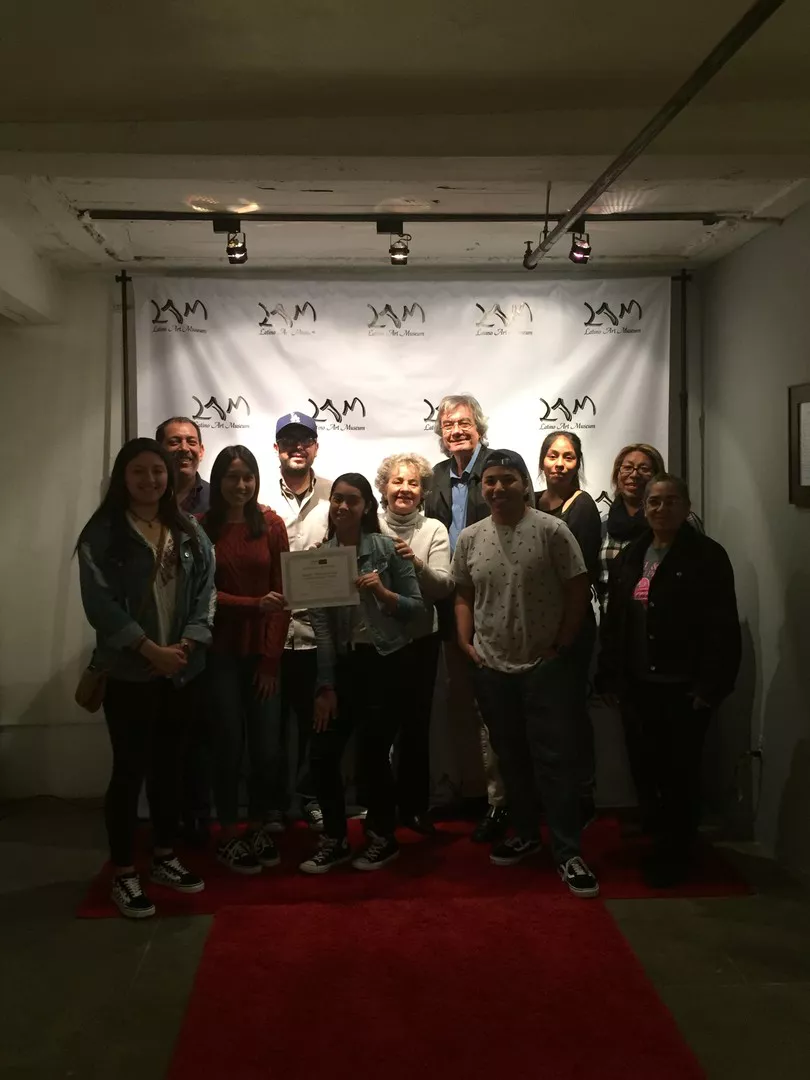 On Saturday, April 26, the 8th Logcinema Art Films Festival, which had previously been held in Argentina and the United States, will be held at Casa Saldías/Multiespacio Cultural, Morón, Buenos Aires, Argentina, in Pomona, minutes from Hollywood. .
12 countries achieved Official Selection qualification with the following number of films.
Spectres
Director Gaele Sobott
Australia
Aniyah (2021) | Duration: 32 min
Director Shubhavi Arya
India
The Myrtles Plantation: Murder, Mystery, and Magic
Director Ericka Boussarhane
United States
Die Father Die
Director Luis Grajera
Spain
Until We Finally Meet
Director Ella Muscroft
United Kingdom
Empty
in Best Short, Best Director
Iran
Déjà vu
Director Arthur Minasyan
United States
Art Snippets in L.A.
Director Rick Meghiddo
United States
Absent Beaten Murder
Director Mey Sam Amirzadeh
Iran, Islamic Republic of
FACE TO FACE
Director ALI Dolatabadii
Iran, Islamic Republic of
10-35
Director Yaser Barzegar
Iran, Islamic Republic of
SALBUTAMOL
Director Aghil Bahrami
Iran, Islamic Republic of
12 o'clock
Director Sajad Soleymani
Iran, Islamic Republic of
flown
Director hossein hadinezhad
Iran, Islamic Republic of
Happy
Director Ivan Rodin
Russian Federation
Gallu
Director Kasra Tirsahar
Iran, Islamic Republic of
Managed
Director Janaé Rachel Ballot
United States
The Perez Celis Universe
Director Gustavo Coletti
Argentina
caprice x²
Director Claudia Ungersbäck
Austria
There is exactly enough time
Director Oskar Salomonowitz
Austria
Wedding 93
Director Paul Zagaris
United States
Dreams of Las Vegas
Director Carl PA Nilsson
Sweden
Finding Courage
Director Kay Rubacek
United States
Fairy tale of Null
Director Bene Malen
Italy
Unearth the landscape
Director Johanne Chagnon
Canada
The Tale of the Deaf
Director Philip Yuriev
Russian Federation
The Special People
Director Erica Schreiner
United States
Republic 99
Directors Julia Zakharova, Sofia Silkina, Adel Takkeze
in Best Documentary
Russian Federation
Bee Piece
Director Lids Bierenday
United States
Art of Isolation
Directors Sofia Popolitova, Oleg Khristolyubsky
Russian Federation
2020 - 2021?
Director Leslie Yusuke Watanabe
United States
Crushed Wings
Director Lalit Bhusal
United Kingdom